Customer service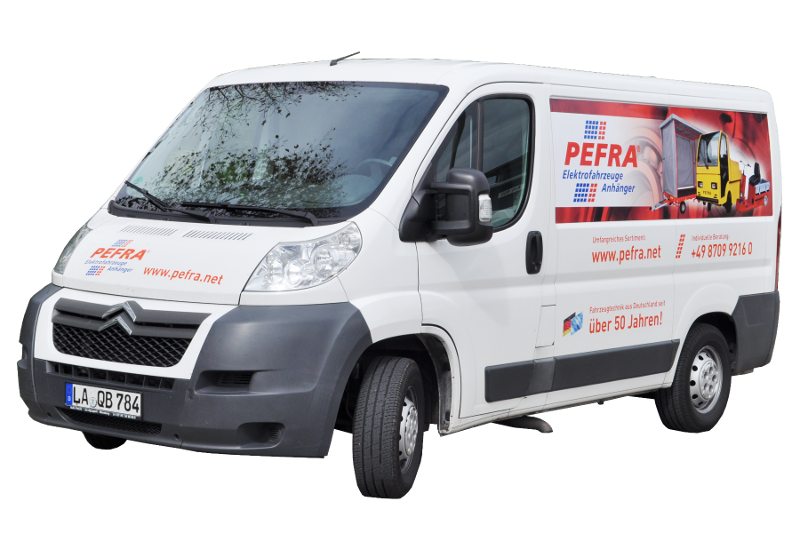 Our "Technical Service" department takes care of our customers in all matters relating to the PEFRA products and also offers a service which covers more than production.
Vehicles that you purchase from us are delivered with a tome limited guarantee, we are fast available, especially in this period, to extremely rapid assistance. Often, however, the due inspection dates are overlooked by UVV or prescribed inspection dates forgotten, or done by not "PEFRA authorized" third parties. We therefore actively approach our customers and offer our services. If necessary, only original spare parts are used. Thereby we ensure our customers a high standard of quality.
Our experience shows that servicing work is considerably easier when our customers have the chassis or VIN number ready of the vehicle concerned or can they be identified by the job number.
Our engineers have a high willingness for dialogue and are committed to give you a reasonable expectation,
What can be achieved in what response and processing time?
What can be done through telephone support?
Some things are too complex for them be corrected immediately.
Are there technical alternatives, if short-term production limitations threaten them?
Do you need a price offer in advance to clarify the costs and existing questions?
Who is the customer entitled to decide a job to PEFRA?
You can contact us with various options:
Communication via telephone: +49 8709/9216 - 41 (Mr. Koenig)
Provided that conditions at the customer exist, via social media
By email
via fax
via SMS
We are ready with qualified staff, technical know-how and our own fleet of vehicles in case of need. Our technicians are trained regularly. Short reaction times are a matter of pride.
Our vehicles are equipped with the more spare parts for application. If required, our large central warehouse has a large number of spare parts available. That means good and fast availability.
Across all services and spare parts we account correctly, so you always have cost transparency.
If we can not immediately solve the problem, especially if special parts for our special vehicles must be manufactured, we help with bridging vehicles, or any other technical help.