Our product philosophy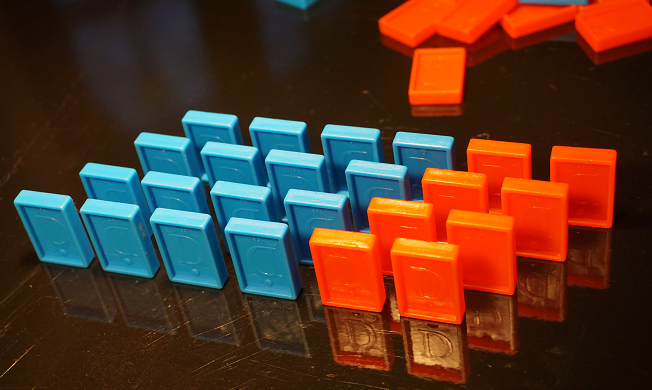 Our products are produced preferentially on the modern production lines of the PEFRA Group. Our partners know our quality standards and we have a close relation to suppliers. Our products are long-lasting, high-quality and with high efficiency.
The everyday use of our cars the very first doesn't have to do anything with our sale chances, but basically it becomes clear, the key for successful market appearance doesn't contain only the product itself, but furthermore a qualified after sales service and the not underestimated human component.
Global distribution, promptly and sequential supply with spare parts, by us or our authorized agents, complete the products and services of PEFRA group.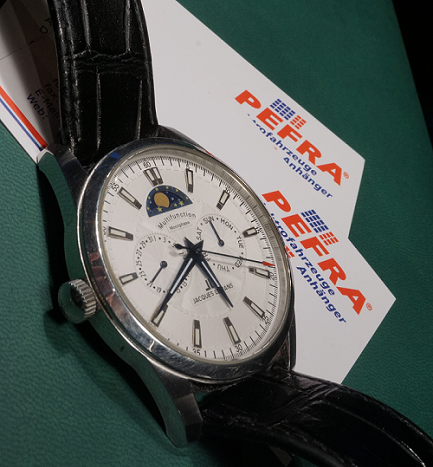 Reliability and trust is an essential basis in a worldwide networked industrial society. Without trust nothing works, neither in the family, politics nor in the economy.
Just a fair competition create a good resilient basis and successful future for a company, we are convinced of this. Imitation, copying of technical or other processing, are a doubtful course of actions. Surely you can have short-period success by saturation of unfair arrangements, advantages are won, but this is not our thing.
The acceptance of technical norms and safety regulations are the cornerstones of our success, as well the view of ergonomics, reliability and presentation concept.
The producing market is in change. Our customers want to have their individual requirements fulfilled. Because of this we offer our customers to bundle power on both sides during the development process and to define properties and features together. The technical customized product, under economical terms in professional environment, is the issue of this cooperation. On the other hand we expect from our partners, that they will not provide our performance to third party without our approval.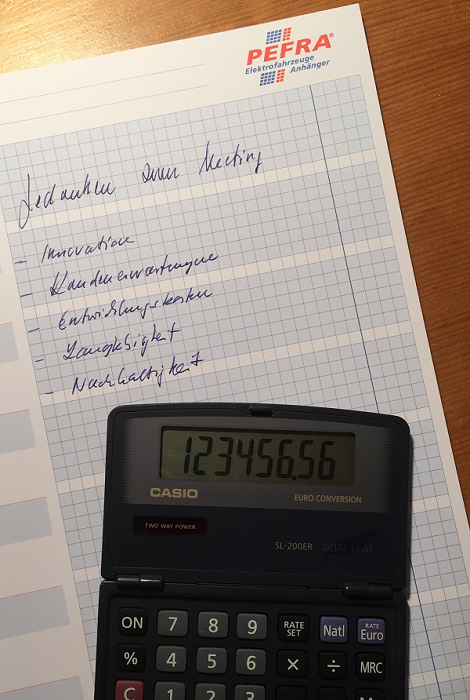 If we work together with two or more partners-customers or suppliers who take the responsibility for the product? Who make sure that the responsibility is not just moved back and forth, if there is a problem? Our answer, the chemistry between the partners has to be right, the sense of responsibility has to be high on both sides, both sides have to count on each other at the end of the day. For our factory this basic adjustment counts to the fundamental quality features from a market leader.
Not least we work for the welfare of all in our factory at PEFRA AG. Not only our customers have to be satisfied, but also our employees and traders. Inattention can be fatal, humans need orientation in a heedful atmosphere. In the end dealings are done between humans and not between machines and computers. Because of this we set a high value on a good personal management. We want to avoid accidents and risks and give people a positive confirmation of their work.
Let us repeat our management determines this attitude about solidity, reliability and attention to the acting people. In our company guidelines we describe our point of view in full detail.
The world will not develop as we wish for us, we just can define our own way.